video
Food retailers give discounts and free samples as inflation peaks
FOX Business correspondent Madison Alworth has the latest on response to record-high inflation on 'Varney & Co.'
Calling all cereal lovers …
General Mills announced a new mini breakfast bundle offering items that pair with mini boxes of fan-favorite cereal.
Various limited-edition kitchen items will be included in a themed breakfast bundle to be released on January 27, 2023, the brand said.
THE POPULAR CEREAL THAT DEBUTED THE DECADE YOU WERE BORN
The new drop will feature General Mills-themed items such as a Cinnamon Toast Crunch mini fridge. 
The mini fridge is a Cinnamon Toast Crunch-themed, table-top fridge to store breakfast essentials such as cereal and milk.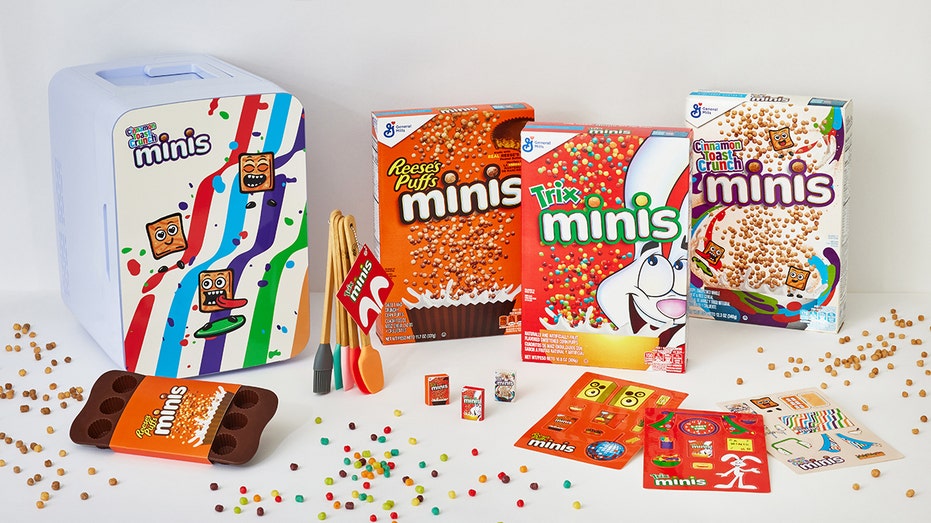 The new breakfast bundle includes a mini fridge, mini utensils and a mini muffin mold, as seen above. (General Mills / Fox News)

It will also include a Trix mini utensil set with tools to make mini Trix waffles and pancakes. 

CINNAMON TOAST CRUNCH POPCORN LAUNCHES AS GENERAL MILLS EXPANDS THE CEREAL BRANDS

The bundle also holds a Reese's Puffs silicone mini mold to use for baking mini cereal into muffins. 

The breakfast bundle drop comes after the success of the mini cereal box drop last year, said General Mills senior marketing communications manager Mindy Murray.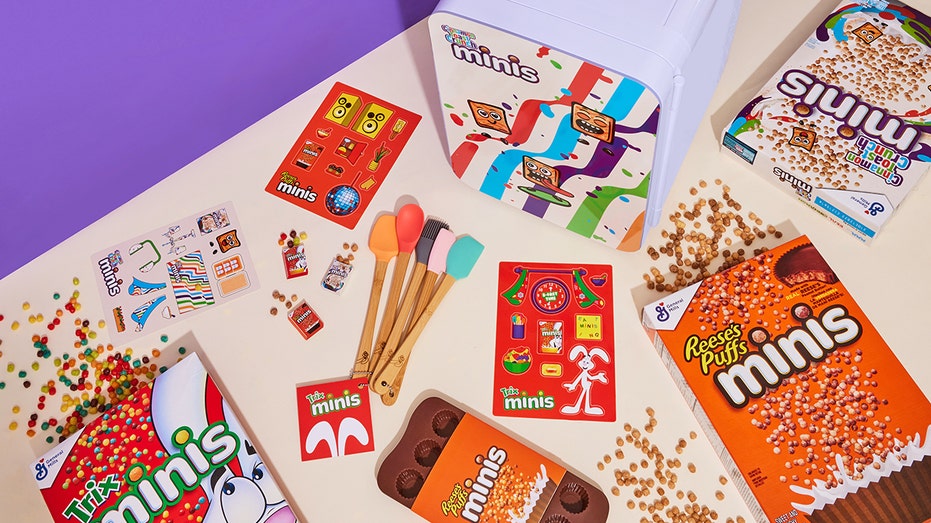 The bundle has items paired with three cereal brands celebrating the limited edition mini cereal boxes.  (General Mills / Fox News)

"After we saw such a positive reaction with our initial minis drop, we wanted to bring fans an even bigger, mini surprise," she said in a media statement. 

The bundle can be purchased at cerealsociety.com on January 27 for $45. 

GENERAL MILLS ADDS MORE OUTSOURCING PARTNERS AS IT AIMS TO MEET PACKAGED-FOOD DEMAND

"By shrinking the kitchen to match our minis cereals, new culinary creativity is unlocked, and the entire breakfast experience is transformed," the communications manager said.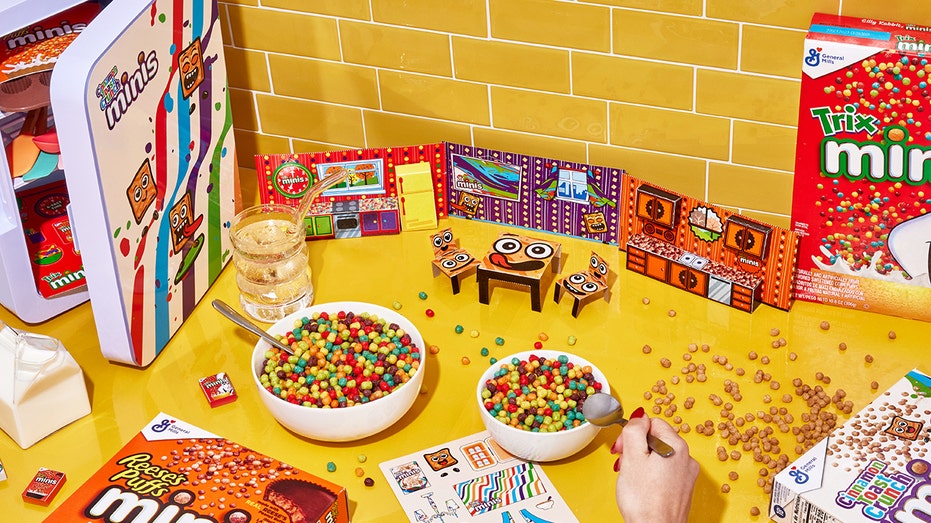 General Mills originally released the mini cereal boxes last year — saying the success led to this new bundle drop.  (General Mills / Fox News)

The bundle also includes stickers inspired by Cinnamon Toast Crunch, Trix and Reese's Puffs to be used to decorate mini kitchens printed on the back of the cereal boxes. 

CLICK HERE TO SIGN UP FOR OUR LIFESTYLE NEWSLETTER

"We can't wait to see the fun [that] families cook up together," she said about the activities that consumers can enjoy with the bundle. 

General Mills is the parent company of other food brands such as Cheerios, Nature Valley, Pillsbury and Betty Crocker. 

Source: Read Full Article