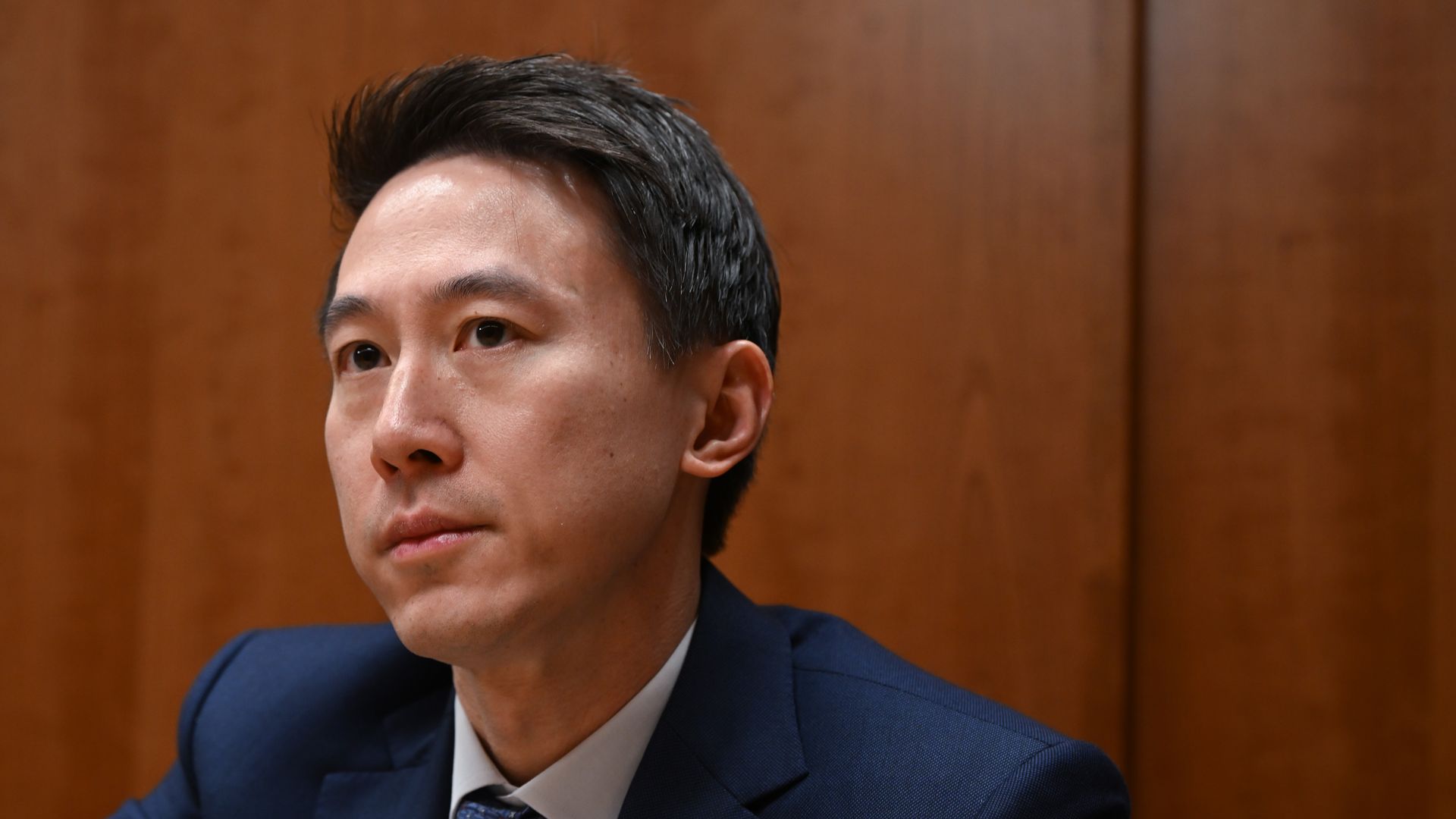 TikTok CEO, Shou Zi Chew in Washington, D.C., in February. Photo: Matt McClain/The Washington Post via Getty Images
TikTok CEO Shou Zi Chew pushed back during written congressional testimony released Tuesday against the Biden administration's warning that the app's Chinese parent company, Bytedance, should put it up for sale in the U.S. or face a ban.
What he's saying: "We do not believe that a ban that hurts American small businesses, damages the country's economy, silences the voices of over 150 million Americans, and reduces competition in an increasingly concentrated market is the solution to a solvable problem," Chew said in the testimony, released by the House Committee on Energy and Commerce ahead of his appearance before Congress.
"Let me state this unequivocally: ByteDance is not an agent of China or any other country. … Rather, our approach has been to work transparently and cooperatively with the U.S. government and Oracle to design robust solutions to address concerns about TikTok's heritage," Chew continued.
"We also look forward to partnering with the Committee on developing clear, consistent rules for the entire industry."
Of note: Chew pledged to keep TikTok's American users safe by making four key commitments:
"We will keep safety — particularly for teenagers — a top priority for us;
"We will firewall protected U.S. user data from unauthorized foreign access;
"Tiktok will remain a platform for free expression and will not be manipulated by any government;
"We will be transparent and give access to third-party independent monitors, to remain accountable for our commitments."
Go deeper: The political realities that make a national TikTok ban tricky
Editor's note: This is a breaking news story. Please check back for updates.
Source: Read Full Article